Lynne King Smith | Age: 56 | Years in Gilbert: 20 | Occupation: Business owner | Education: B.S. Business, with an e-business certification; MBA coursework | Immediate family: Husband, three daughters. Community/civic involvement: Town of Gilbert Art, Culture & Tourism Board (2014 - 2016); Town of Gilbert Mayor's Advisory Council (2016 - Present); League of Historic American Theatres (2014 - 2019); Vistage CEO Board (2014 - Present); International Association of Venue Managers Executive Committee, Board of Directors (2017-present); International Ticketing Association, Board of Directors 2018-present; Chair Elect, 2020.
1.          Compare/contrast your leadership style with outgoing Mayor Jenn Daniels.
My experience as a visionary business leader is based on managing people, process, and planning. I bring a fresh perspective to government and will focus on transparency, straight talk and clear communication at every level. Like Mayor Daniels, I love people and will always listen to all sides of the issues in our community. 
2.   Small businesses in town will continue to suffer from the COVID-19 economic fallout for the foreseeable future, what else can the town do to help them?
My vast business experience provides me with the context to understand what businesses are going through. The first thing I would do as Mayor is establish a small business assistance center to help local businesses with everything from understanding how to get SBA assistance, to working with local banks for help securing loans, to establishing guidance for safely reopening businesses.
3.   Name your top three priorities:
As Mayor, I will focus on business growth and recovery, public safety and creating a Gilbert for all. I'll make sure Gilbert is a place where companies of all sizes find opportunity for growth. I'm committed to ensuring Gilbert is a community where all residents feel safe, and where every resident and business feels they are part of this community.
4.   Should the economic fallout of COVID-19 worsen for town finances, what measures would you recommend avoid cuts/disruptions in services?
I steered my company through the 2008 recession, and I'm confident my leadership experience will be pivotal in overseeing the Town during COVID recovery. The CARES Act allocation provided $29.1 million in relief for Gilbert, increasing the Town's capacity to take on additional public health and safety expenses, freeing up burdens on the General Fund, protecting delivery of services.
5.   Should Cactus Yards be sold to a private operator? Why or why not?
The history of Big League Dreams is a prime example of what happens when the wrong leadership is in charge. The myriad of problems and safety issues, and the financial fallout from a bad deal, shows how the now Cactus Yards could benefit from a public- private partnership, and be an asset to the community without being a financial drain.
6.   What should the town do with recycling since it no longer generates revenue?
The recycling services provided by the Town are a way for Gilbert residents to be stewards of the environment and eliminate waste. However, changes to what is allowable has resulted in increased costs by the Town to process materials. While the Town has increased awareness to residents around what can/cannot be recycled, these efforts need to be enhanced.
7.   What is your assessment of the relationship between Gilbert Police and the community and what changes, if any, would you advocate?
The question we need to be asking is how do people in our community feel about the Police Department. There are people in our community who feel their interactions with police will be different than mine. When elected Mayor, I want to build coalitions and have community-led conversations around police practices. Gilbert should be a community where everyone feels safe.
8.   Do you think the town's "City of the Future Initiative" does enough to ensure Gilbert continues to thrive?
The "City of the Future" initiative is one of many steps the Town can take to prepare for the future economic sustainability of our community. It is not a singular doctrine by which the Town will plan for the future, but rather a mission statement that sets the tone that the Town is looking ahead to the next 100 years.
9.   Name three things you would fix or improve with town government.
Gilbert is an incredible community we are fortunate to call home, but it is not without its faults. The first area I would address is increasing communications from the Council to our residents. Second, I would implement a business assistance center to help existing and new businesses. Third, enhance our reputation as a community that is welcome to all.
10. Name three things the town does right.
First, the Town staff's zero-based budgeting keeps expenditures low and maximizes taxpayer dollars, which is an example of why Gilbert is able to provide a high level of service to our residents. Second, the efforts to promote Gilbert as a destination for existing and new businesses to grow. Third, the digital outreach to residents is unmatched and a model nationwide.
---
Smith: I can help lay the foundation for our next chapter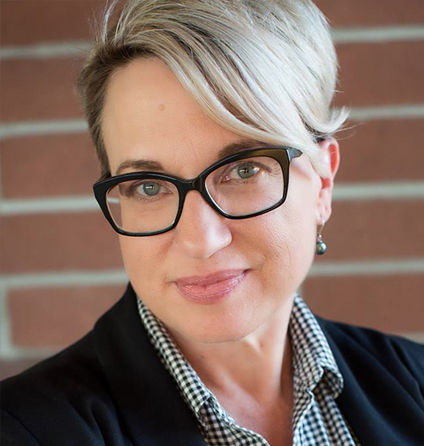 By Lynne King Smith | GSN Guest Writer
When I started my campaign for Gilbert Mayor, my focus was on three things: how to support small business growth in Gilbert, how to better connect the Council to the residents, and how we promote a stronger sense of community that defines Gilbert.
The past few months have shown us that things can change at any given moment.
Earlier this year, all of our lives changed when faced with the biggest pandemic of our lifetime. Now families are bracing for economic uncertainly, and businesses in our community are doing everything they can to weather this storm and stay afloat. I've been there, and I'm here with you now.
I started my business out of my garage, and led it through the recession in 2008 by proactively cutting expenses in order to keep our staff intact. That company continued to grow – and one company became four – but it wasn't easy, and we didn't do it alone.
Now, more than ever, we must come together as a community to support our fellow residents and our small businesses.
Yet, we must look at this moment as a chance to lay the foundation for our next chapter. Over the next decade, it is anticipated our population will increase upwards of 25 percent, surpassing 330,000 residents by 2030.
While change may be inevitable for Gilbert, what will continue is a strong community, one that supports the businesses that drive our local economy, and a sense of pride among residents who are proud to call Gilbert home.
Doing this successfully will require new, experienced leadership that isn't concerned with scoring political points or making flowery speeches. Rather, we need a Mayor who can make hard decisions to protect the economic future of our community.
I believe I am the leader who can do that.
When elected as Gilbert's next Mayor, I am prepared to make the difficult decisions to keep our economic house in order, while still providing the high level of community services that enrich our quality of life, investing in necessary infrastructure enhancements and keeping Gilbert one of the safest communities in the nation.
My business experience and leadership has prepared me to bring people together, to build coalitions and deliver the straight talk needed to work through issues. As Mayor, I will work hard to lead the community in similar fashion, bringing our community together, connecting groups and organizations to businesses and people, and being up front with the residents of Gilbert on where I stand.
When asked what I love most about living in Gilbert, I always talk about how strong the sense of community is. As your next Mayor, I want to make sure everyone who hears about or comes to Gilbert feels that way. The next decade we will see our community grow, and likely change, but one thing will remain and that is the character of Gilbert.
Lynne King Smith, candidate for Gilbert Mayor, is a Gilbert business owner who has lived in Gilbert for 20 years.